The Catholic Church continues to grow, with over 1 billion Catholics all over the globe. Sadly, this growth is often met with opposition and persecution. Just this past spring, the world was shocked by images of a suicide bomber attack at St. Sebastian's Catholic Church in Sri Lanka on the holiest night of the Christian year—Easter Vigil. This story brought attention to an underrepresented story in American media—the global persecution of Christians. In Iraq, Chalcedonian Catholics suffer persecution at the hands of ISIS and Islamist fundamentalists. Nigerian Christians have weathered horrific attacks by Boko Haram terrorists. Throughout the world, Christians face constant persecution for their allegiance to Christ.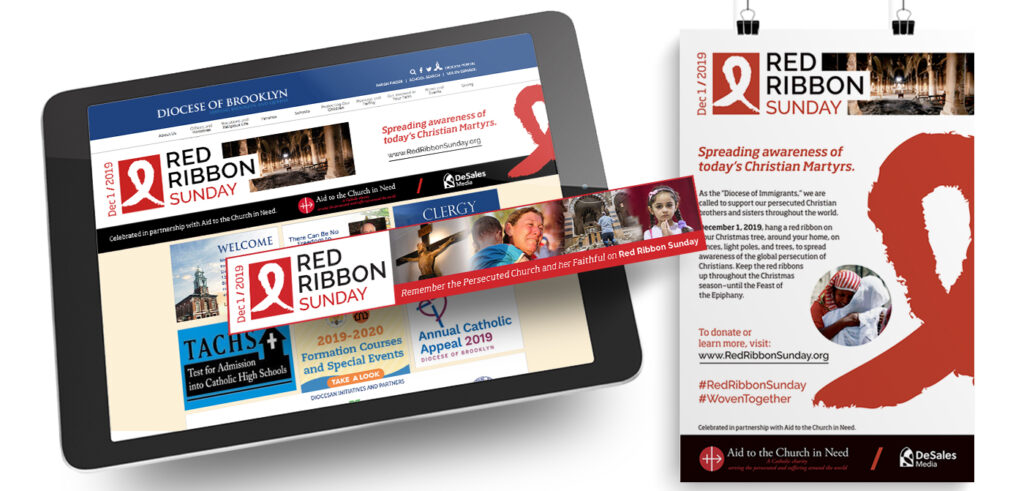 As the "Diocese of Immigrants," many of our community members have a strong connection to countries where our brothers and sisters in Christ continue to be persecuted. We have an obligation to them and to the other members of the Body of Christ to raise awareness of the violence they suffer.
December 1, 2019 was designated as Red Ribbon Sunday, a day of prayer for the Diocese of Brooklyn in honor of persecuted Christians throughout the world.
Red Ribbon Sunday will be celebrated in partnership with Aid to the Church in Need, an international organization that offers material and spiritual support to persecuted Christians. Help us spread awareness of today's Christian Martyrs through participating in the following events.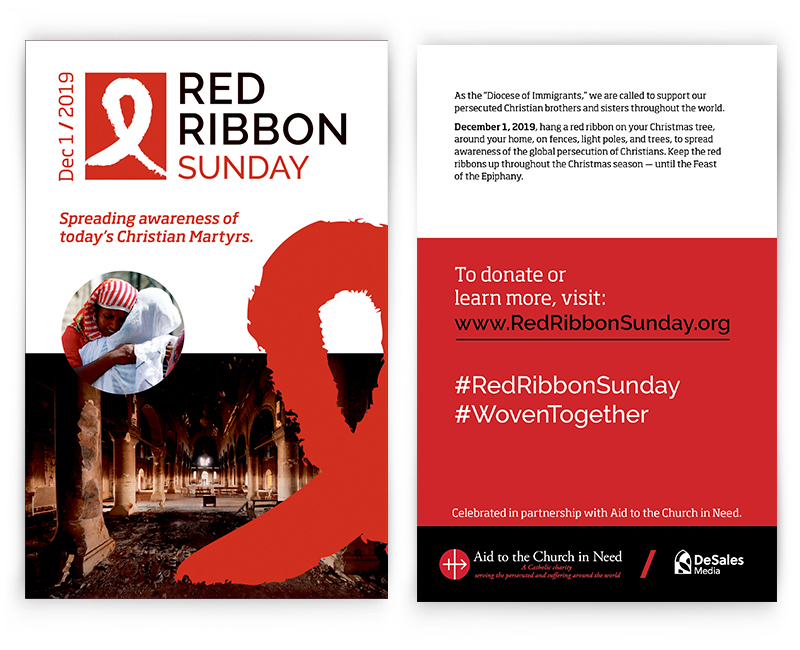 "Our persecuted brothers and sisters are the elite of the Church. To
show solidarity with them is a matter of honor."

Father Werenfried van Straaten