The Secretariat for Evangelization and Catechesis wanted to have a monthly newsletter produced and emailed to their subscriber list. Newsletters are an essential part of the email marketing strategy, as they allow organizations to nurture their contacts by sharing news, insights, and highlighting upcoming events.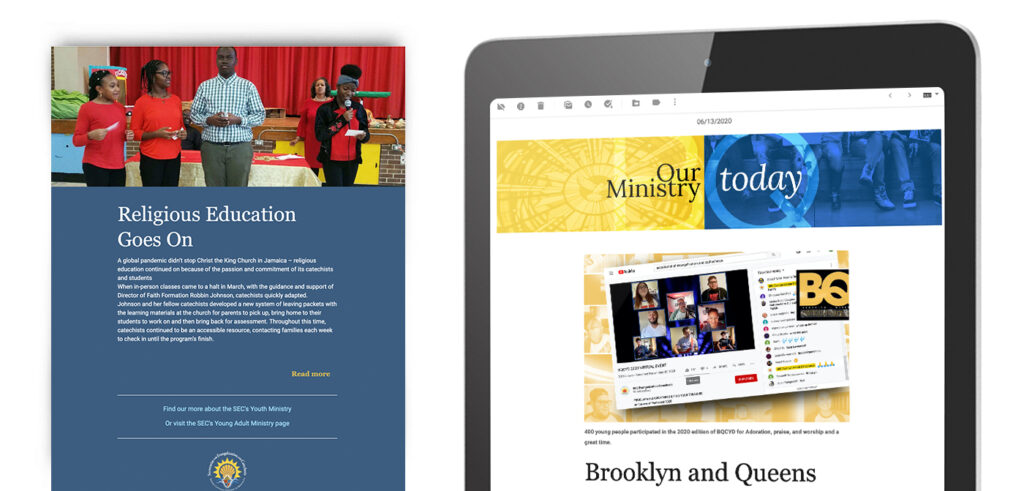 What we created was a bulletin called "Our Ministry Today". It allowed SEC to share events like the Brooklyn and Queens first virtual Catholic Youth Day (BQCYD) celebration. Spearheaded by the Secretary of Evangelization & Catechesis Theodore Musco, lead event coordinator Lucia Morales and the BQCYD committee, the event as always consisted of inspirational talks, the Adoration of the Blessed Sacrament, praise and worship and fellowship with and amongst youth from multiple parishes in the Diocese of Brooklyn.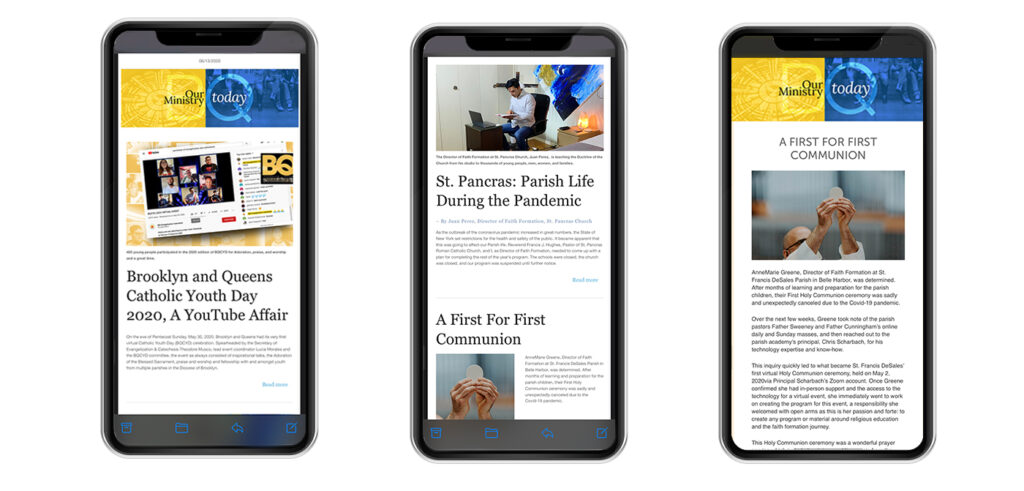 Email marketing strategy is an inexpensive but has a great return on investment and one of the most effective marketing channels. A well-designed marketing email sent regularly can assist in website traffic, event registrations and important information presented directly to your subscriber base. Also, measuring the performance of an email newsletter will help you accurately calculate your ROI and produce target-audience relevant newsletter content.