How do we build Christian community in the workplace? Christian companies who are competing with corporations in the secular sphere can often feel pressure to model company culture more on our competitors and less on the Christian Gospel. One Christian company, however, believes that Christians can do business differently—and puts its money where its mouth is.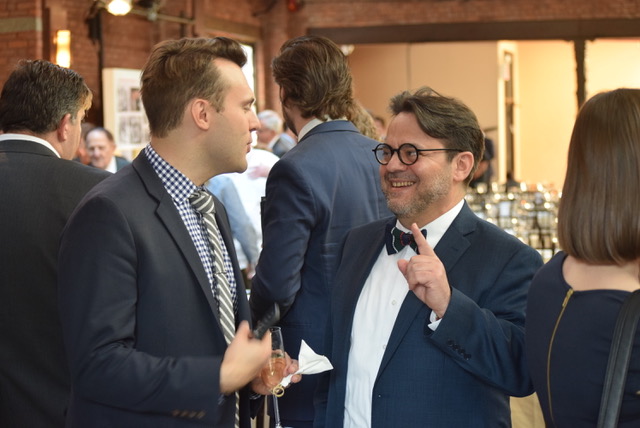 Plough Quarterly, a publication of Plough Publishing House, published an article this summer about Christian workplace. Plough strives to build a Christian community in the workplace that mirrors the community in their home lives. Plough's article asked a provocative question: is Christian business an oxymoron?
As a Catholic company, DeSales Media also strives to be a thoroughly Christian organization. We believe being a Catholic company means witnessing Christ's message not just in what we say, but in what we do and how we do it. DeSales prides itself on being a company whose Catholic identity is present not only in the products we create or in the clients we serve, but, rather, that our Christian witness permeates our entire ethos. In fact, one of our core goals is to be an inspiring place to work—for Catholics and all our employees.
Plough Publishing House, based in the beautiful Hudson Valley village of Walden, NY, is run by the Bruderhof Communities. The Bruderhof Communities are Christian communities who commit to simple living and to radically "share all things in common" (Acts 4:32). Founded by Eberhard Arnold in 1920, the Bruderhof intentional communities are made up of families and single men and women. They have communities in the United States, Europe, the United Kingdom, and have a special mission to care for the Church in Jerusalem.
Plough interviewed John Rhodes, who ran Bruderhof's business, Community Playthings, which creates beautiful furniture for classrooms and daycares. The Bruderhof business, says Rhodes: "grew in a way that served the community's needs rather than sucking the life from it."
Rhodes' language actually sounds a lot like the language of Pope Paul VI and Pope Benedict XVI! In their respective encyclicals, Populorum Progressio ("The Progress of Peoples"), and Caritas in Veritate ("Charity in Truth"), each pope calls for our economic models to serve our brothers and sisters. The Christian Gospel encourages a counter-cultural attitude to let our concern for others lead our business practices rather than concern for profit margins.
As I read the interview, and as I read the messages of our former popes, encouraging Christian models of business, a word that came to my mind was integration. The goal of Christian discipleship is to integrate our walk with Christ into all aspects of our life. Christian businesses ought to strive to integrate our individual spiritual lives of prayer and our communal liturgical life into our business life. Inspired by Rhodes' interview, then, here are the five main ingredients in creating a good Christian workplace community.
People Come First: Lots of companies pay lip-service to "teamwork" or "building relationships." But you can't just talk the talk, you have to walk the walk. For Christians, who believe that God is present in our neighbor, relationships really do come first and foremost. As members of the Body of Christ, we can't just talk about community or care for our neighbor—we have to live it. We have to make sacrifices for it. Plough's article places importance on "the economics of love" or what Pope Benedict XVI would call the "economy of gift." How do we operate according to the "economy of love" rather than by the rules of the market in our workplace?
Keep Your Mission at the Center: It seems counterintuitive for businesses to not first and foremost strive to increase profits. But former CEO Rhodes says that: "in reality, money is a surprisingly poor motivator. A much stronger motivator is purpose." Purpose-driven companies can afford to care for their workers more. They can invest in competitive benefits packages and employee morale. Mission-driven companies can afford to care for the whole person. Because their employees are motivated by mission, not by paycheck, purpose-driven organizations are already lightyears ahead of competitors.
Leisure, the Basis of Good Work: Tech companies are infamous for stocking up their office campuses with all the amenities their employees need: gyms, cafeterias, napping pods. While these extra benefits can increase employee well-being, they also extend the hours that employees are at the office. And extended hours at the office can lead to mental stress and burnout, as employees have less time to spend sharing life with their community. Work is a part of our human vocation, but cannot be idolized. Through taking small sabbaths through prayer, silence, and finding restorative niches of creativity and rest with family and community, the worker is energized to make creative, personal work that glorifies God.
Use Technology Judiciously: As a digital communications company, DeSales recognizes that many of our competitors may find this principle strange. Shouldn't companies in the business of the internet drive consumers to stay on the web? Not for us. The goal of all of our work is to connect communities in real-time, outside of the space of work. We build products that strengthen and foster in-person communities and parishes and connect new members to them.
Foster Gratitude: Gratitude is a huge game-changer. German mystic Meister Eckhart is famous for the quote: If the only prayer you said was 'thank you' that would be enough. Gratitude helps bolster team morale and begins with leaders—leaders who offer gratitude to employees for the work they do and promote a culture of gratitude and joy in the work environment.
Plough's article resonates with our work at DeSales, because we prioritize serving and caring for our work community. One of our four main goals is to "be an inspiring place for Catholics to work." We try to incorporate our Catholic faith into what we do through praying together twice daily as a whole workplace community, by celebrating birthdays and special occasions as a community, by offering solidarity and aid to victims of natural disasters as an organization, and by committing as an organization to invest in the personal, professional, and spiritual development of each member of the staff.
To make teamwork and relationship our true goals, we have to work to place our coworkers first. Putting people first, rather than company goals, might seem like a risk. But we believe that this is a risk worth taking: you can't preach the Gospel if you're not living it at home (or at work). How are you helping to form your workplace according to Christ's kingdom today?
Interested in working at DeSales Media? We have positions open. Check out our careers page for more information.