You welcome your parishioners at church through your front door. How do you welcome your parishioners online?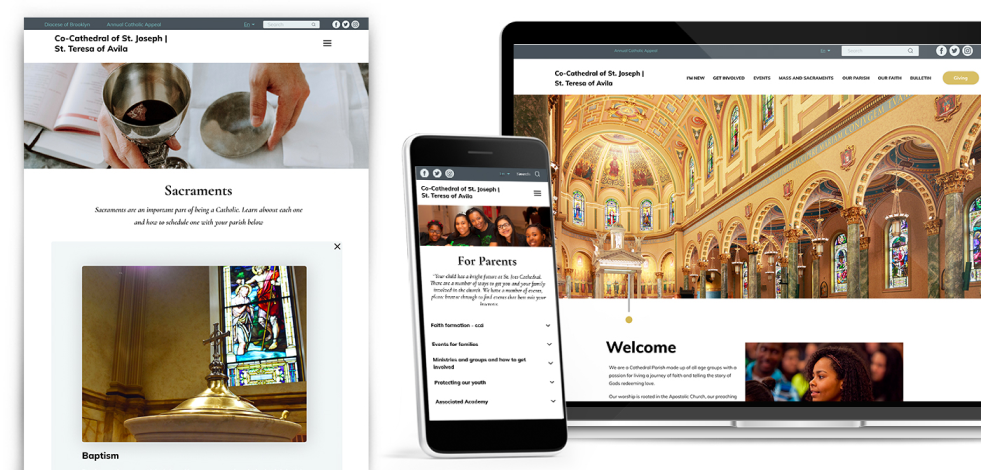 Your digital front door
Beautiful
Our photo- and video-centric design makes your website as beautiful and welcoming as your church.
Optimized
Our ParishCentral sites are optimized for search engines to help you get discovered online.
Responsive
Our sites provide a consistent user experience across every device—mobile, tablet and desktop.
Integrated
ParishCentral sites work seamlessly with Stripe and have built-in integrations for social media, third-party Catholic content, school, and diocesan websites.
Easy to Update
With an easy-to-use interface and extensive documentation and video tutorials, updating our sites is a snap, and our customer service staff is just an email or phone call away.
Fast
Our state-of-the-art code makes for lightning-fast sites.
Secure
Our information security protocols are rock solid and always up to date.
Reliable
Our sites enjoy 99.99% uptime. Bottom line: They don't go down.
We would love to bring ParishCentral to your (Arch) Diocese!
Please let us know a few details and we will be in touch!