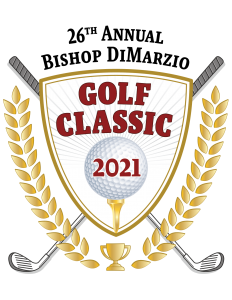 The Bishop DiMarzio Golf Classic raises funds and awareness for charities that support the mission of the Catholic Church around the world. The 2021 beneficiary was the Hospital and Healthcare Chaplaincy Program. Over the past 25 years, the tournament has raised more than $1.6 million.
Your support is the difference.
The tournament was held July 22, 2021, at North Hills Country Club in Manhasset, NY.
2021 Honoree
From Brooklyn-Queens to Paterson
The Most Reverend Kevin J. Sweeney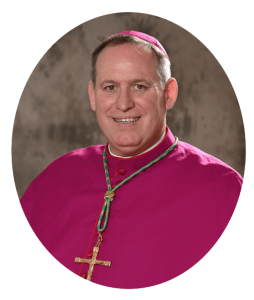 The Diocese of Brooklyn and DeSales Media are proud to call The Most Reverend Kevin J. Sweeney, D.D. as the special honoree for the 26th Annual Bishop DiMarzio Golf Classic.
Bishop Kevin J. Sweeney is a native of Queens and grew up in St. Luke Parish in Whitestone. He attended Cathedral Prep and then entered Cathedral Seminary House of Formation in Douglaston. He received a B.A. in Philosophy from St. John's University and attended the Seminary of the Immaculate Conception where he received his M.Div. in Theology.
He was ordained a priest for the Diocese of Brooklyn on June 28, 1997. He served at St. Nicholas of Tolentine Parish, Jamaica, and at Our Lady of Sorrows, Corona, before being named vocations director of the Diocese of Brooklyn. In 2010, he was appointed pastor of St. Michael Parish, Sunset Park.
On April 15, 2020, Pope Francis announced that he had chosen him to be Bishop of the Diocese of Paterson, N.J. He was ordained and installed as the Diocese's eighth Bishop on July 1, 2020 in St. John the Baptist Cathedral in Paterson.
2021 Beneficiary
On the Front Lines in Our Hospitals
Hospital Chaplains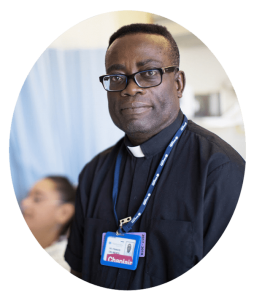 The 26th Annual Bishop DiMarzio Golf Classic will honor the work and spiritual support of the Hospital and Healthcare Chaplaincy Program, which falls under the Office of Clergy Personnel in the Diocese of Brooklyn. There are 24 chaplains, each stationed at a hospital or nursing home within the diocese borders.
Chaplains like Fr. Francis (pictured) have been providing front line support to thousands of suffering families and connecting them to their loved ones during this crisis in the hospitals and care facilities throughout Brooklyn and Queens. We honor them for this vital ministry and their personal courage to risk their health to provide suffering families with comfort and support, and continued access to the Sacraments.
Venue and Schedule
North Hills Country Club is a premier golf course designed by Robert Trent Jones in 1961. You can join us in the morning for golf or in the evening for cocktails and dinner.
9:00 a.m. – Registration and Driving Range Opens
9:30 a.m. – Breakfast Begins
10:45 a.m. – Group Photo
11:00 a.m. – Shotgun Start
12:00 p.m. – Lunch Available at the Turn
4:30 p.m. – Cocktails and Dinner
6:00 p.m. – Prizes / Raffles / Awards