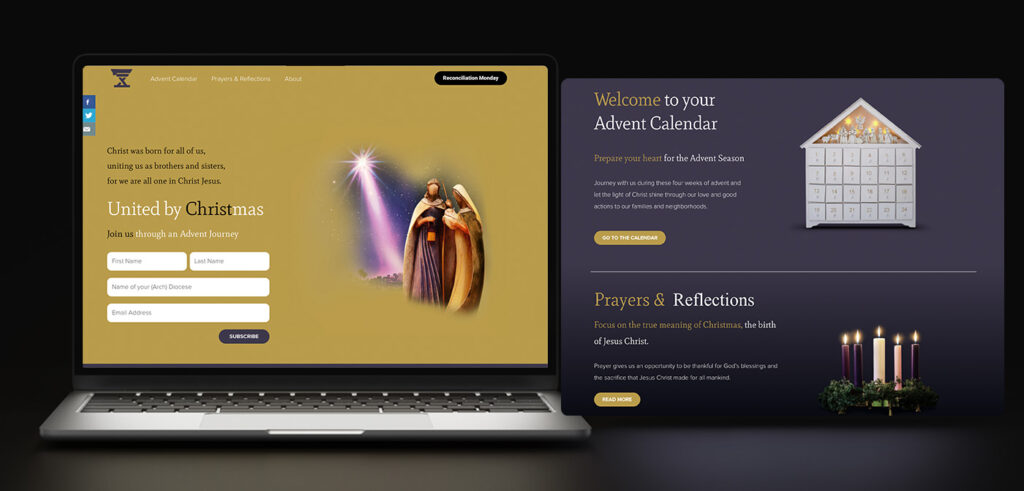 United By Christmas was an Advent 2022 initiative which was a way to remind people to focus on the universality of God's gift of Jesus to all mankind.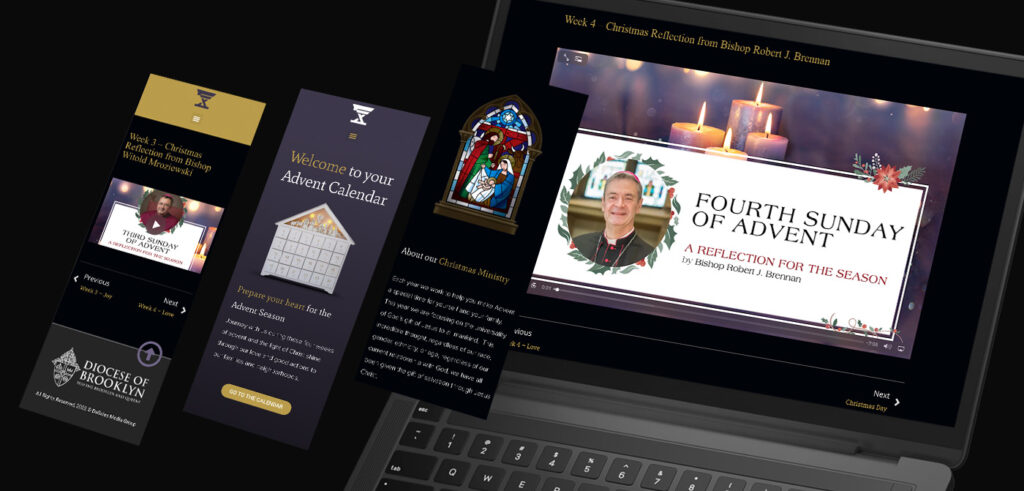 Through following the daily Advent calendar on a four-week Advent journey based on hope, peace, love, and joy, we reflected, prayed and did good unto others.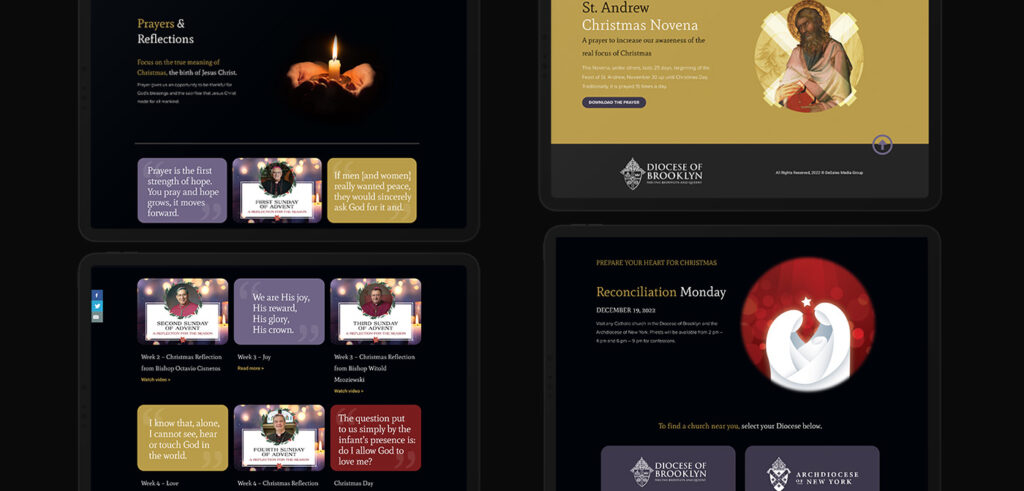 The site also promoted the importance of Reconciliation Monday, an annual event which through the sacrament of Reconciliation, prepared our hearts for Christmas.
Our goal was to engage current Catholics to join us on this Advent journey, encourage them in their faith, and create digestible emails and share with others to spread the true meaning of Christmas.