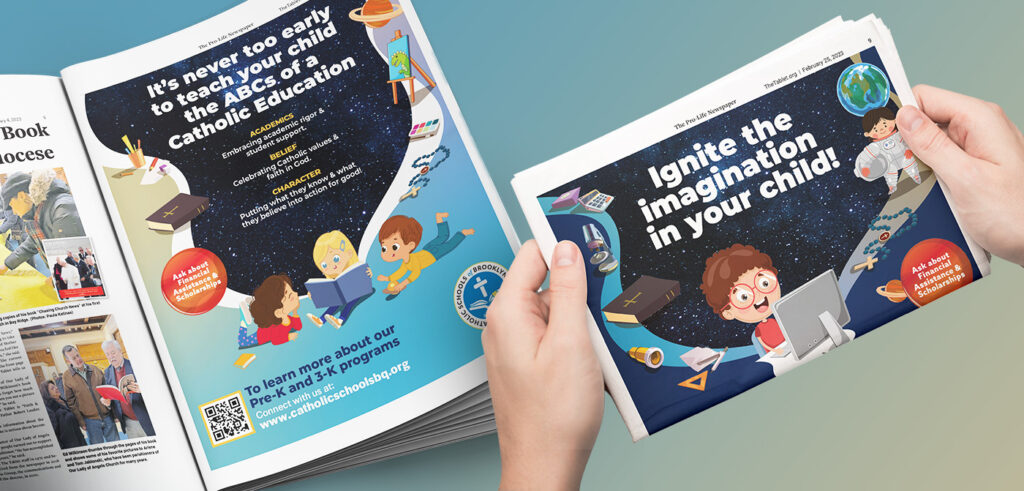 Catholic Schools Week was held on January 29th to February 4, 2023. As a way of promoting this exciting time, we showcased the theme "Ignite the Catholic Imagination" through creative marketing efforts.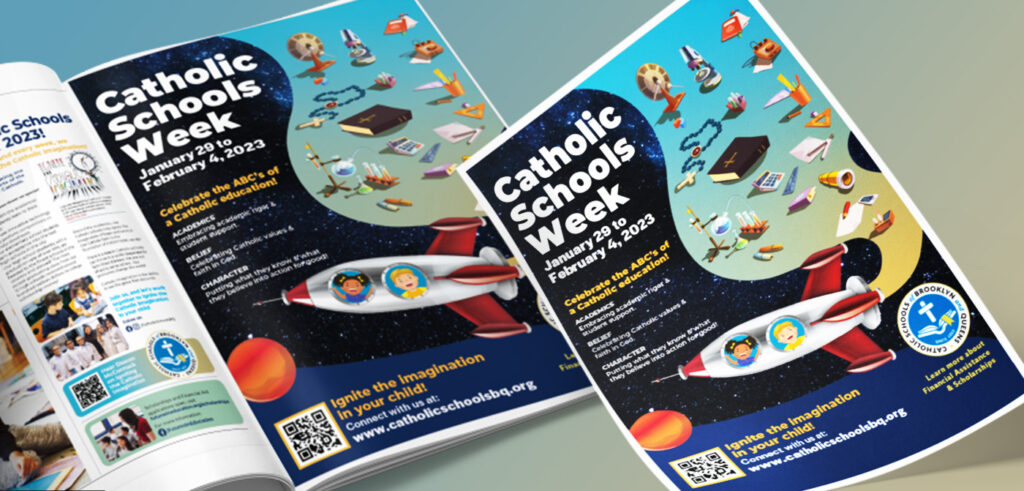 Our innovative advertisements were filled of whimsical children set on discovery and learning. They called to action learning more about what makes Catholic schools a great educational option as well as providing an opportunity for registration.
We ran full page ads in our annual Catholic Schools Week special issue of The Tablet newspaper and shared our Marketing efforts to the Office of Catholic Schools to promote on their Facebook page.