The Diocese of Brooklyn started its All Faces campaign in the spring of 2013 to send a welcoming message to Brooklynites who might see the Catholic church as stuffy or out of touch. Thanks to Stephen Colbert, the campaign's message was able to reach a much larger audience.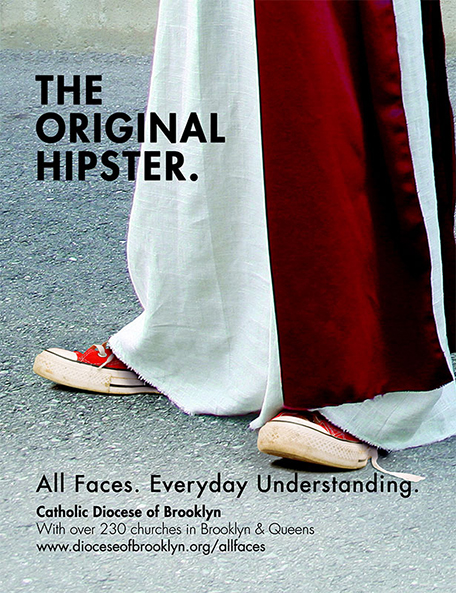 The ads featured simple images and messages, and the one that got the most attention paired the words "The Original Hipster" with an image of Chuck Taylor-clad feet peeking out from under a Jesus-like robe. The ad was also covered by CNN.com, Time.com, the Daily News and many more outlets.
Here's the clip from Colbert.