As part of the Diocese of Brooklyn's "Catholics Care" hurricane relief effort, 18 volunteers recently went to Houston to help with the recovery from Hurricane Harvey.
From Nov. 13 to 18, the volunteers did construction and cleaning work in homes affected by the hurricane. They also contributed a day of office work at the Catholic Charities headquarters.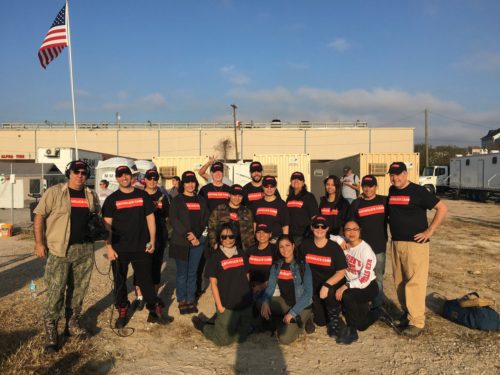 DeSales Media Group was on hand to cover the efforts of these hard-working and generous Catholics from the Diocese of Brooklyn. To learn more about the trip, check out the links and videos below.
To make a Catholics Care donation, you can fill out this online donation form or text "Catholics Care" to (917) 722-4565. (Standard text messaging rates apply.)
From The Tablet
From NET TV