Thanks to support from DeSales Media Group, Relevant Radio is now available in the greater New York City area via the acquisition of WNSW 1430 AM. Relevant Radio is the nation's largest independent Catholic radio broadcasting network, and will reach an additional 16 million people through 1430 AM, which joins 35 other stations in the network for a total audience reach of 48.6 million people.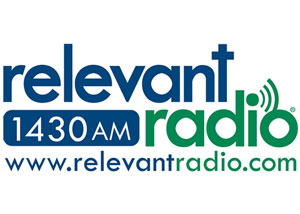 "In the tri-state area, almost 45 percent of the people are Catholics. We have potential for a lot of listeners. I am sure they will find a place of learning and understanding in Relevant Radio," said the Most Reverend Nicholas DiMarzio, Bishop of Brooklyn, when giving his blessing to the radio station.
"We are thrilled to be in the nation's number one media market," said Father Francis J. Hoffman, Executive Director of the 14 year-old network which is based in Green Bay, Wisconsin. "Our mission has always been to help people bridge the gap between faith and everyday life, and we look forward to expanding our message to a new audience."
"We are proud to help bring Relevant Radio to New York City," said Monsignor Kieran Harrington, President and Chairman of DeSales Media Group. "Through this partnership, DeSales Media is adding radio listeners and advertisers to our current portfolio of cable television, print, online and mobile."
Relevant Radio is a not-for-profit radio network and produces 70 hours of original programming each week. It broadcasts 24 hours a day, 365 days a year with award-winning hosts. The network also has international presence through online streaming, mobile applications and social media. The Relevant Radio mobile app has been downloaded over 50,000 times in all 50 states and 146 countries around the world.
DeSales Media Group is the technology and communications arm of the Diocese of Brooklyn, publishing news and information with a Catholic point of view. Its cable, print and online properties include NET TV, which produces Currents, the only local Catholic daily news program in the country, and The Tablet, the only weekly Catholic newspaper in New York City. Other properties include the Nuestra Voz newspaper and the Catholic Telemedia Network.