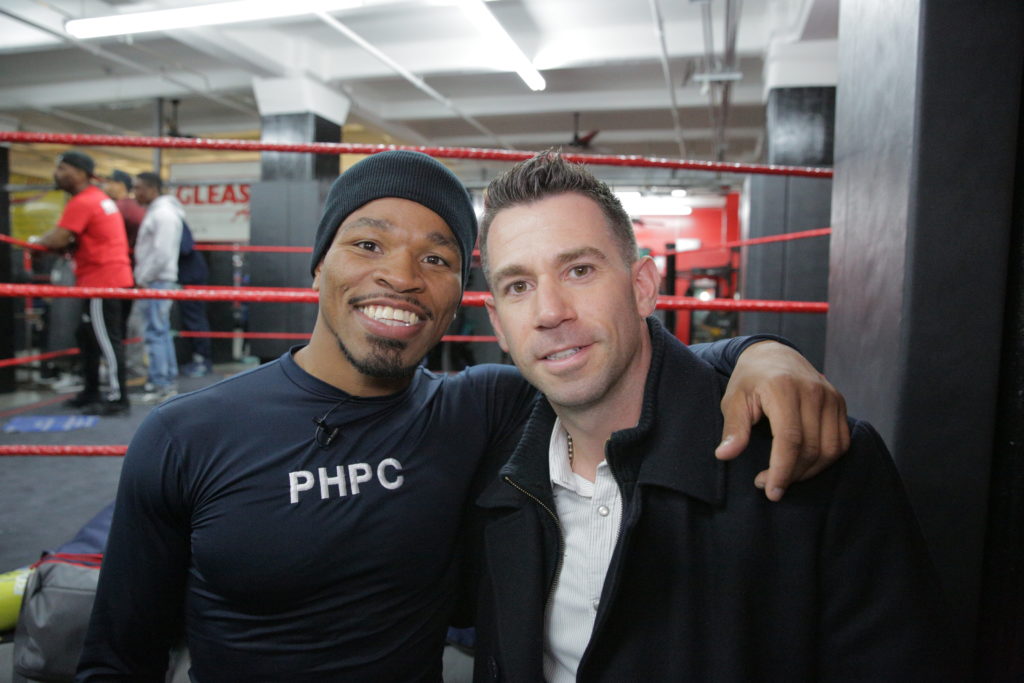 FOR IMMEDIATE RELEASE: April 29, 2019
MEDIA CONTACTS:
Adriana Rodriguez
718-517-3143
arodriguez@desalesmedia.org
John Quaglione 718-517-3112
jquaglione@desalesmedia.org
BOXING AND RELIGION FILM NOMINATED FOR AN EMMY AWARD
Brooklyn – DeSales Media Group is proudly announcing that Programming and Production Director and Host of NET TV's "Walk In Faith", Craig Tubiolo, has been nominated for an Emmy Award in the Sports Documentary Category The honors will be given out at the upcoming 62nd Annual New York Emmy Awards.
A Brooklyn native, Tubiolo has been nominated for his production of "Ring of Faith", a documentary film which portrays a link between the sport of boxing and the practice of religion. The film features actor Mario Lopez, former professional boxer Paulie Malignaggi, two-time welterweight world champion boxer Shawn Porter, Vatican officials and Showtime Sports President Stephen Espinoza among others. The film will be released in July by Virgil Films.
"I am honored to have been nominated for a New York Emmy Award and am truly grateful to all those who helped make "Ring of Faith" a reality. This film highlights boxers who have been gifted by God and have used their talents to steer people onto a path of success," said Craig Tubiolo.
"Ten years ago, I had the vision to produce a film that's centered around what happens inside of a boxing ring, from the perspective of it being life's stage. At the moment a boxer steps into the ring, they only see the red and black colors of the corners. Everything else is left ringside. It is my hope that this film will help broadcast this message across religion and culture," continued Tubiolo.
The 62nd Annual New York Emmy Awards will take place on Saturday, May 4.
To view the "Ring of Faith" trailer, visit https://bit.ly/2Gr2lR9. To arrange an interview with Craig Tubiolo, media is encouraged to email jquaglione@desalesmedia.org.