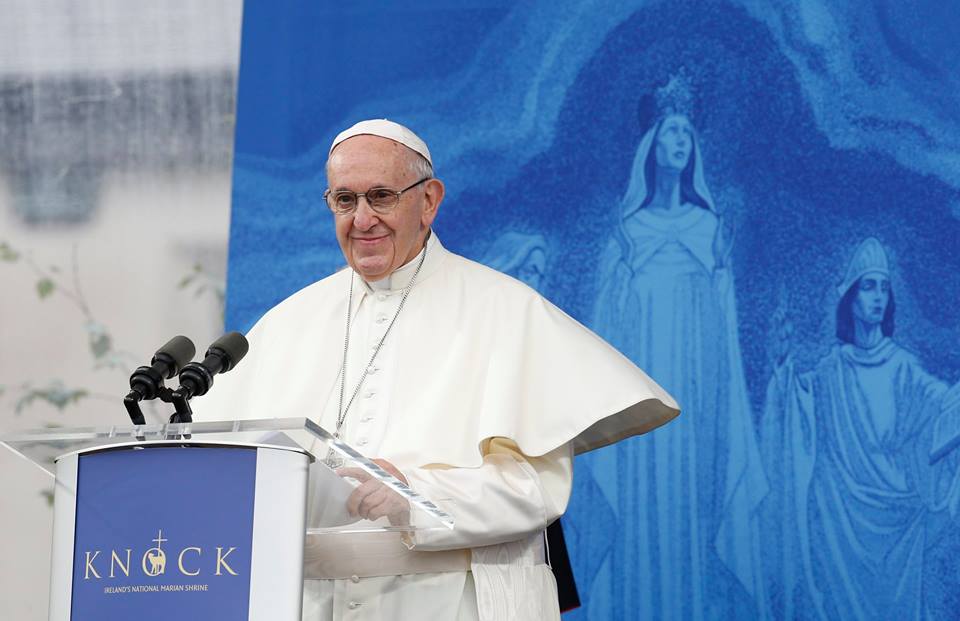 Pope Francis was in Ireland Aug. 25 and 26 for the conclusion of the World Meeting of Families, and DeSales Media Group was with him every step of the way.
The Currents News team partnered with Crux to lead the on-the-ground coverage, with correspondents Michelle Powers and Tim Harfmann reporting from Ireland with Crux's John Allen, Christopher White, Inés San Martín, Claire Giangravè, and Elise Harris. These reporters delivered live reporting on Currents News, and their stories also appeared in The Tablet.
In New York, Liz Faublas anchored our round-the-clock live coverage and commentary with Ed Wilkinson, editor of The Tablet, and Jorge Domínguez, editor of Nuestra Voz.
Once again, DeSales Media Group proved its commitment to Catholic news by putting an unmatched focus on the Pope's latest trip.
Explore Coverage From DeSales