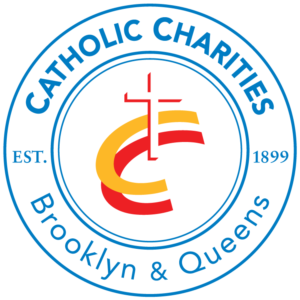 DeSales Media hosted the 25th Annual Bishop DiMarzio Golf Classic on July 9, 2020.
Proceeds from the event will support the COVID-19 relief efforts of Catholic Charities Brooklyn & Queens.
For questions about next year's event, including sponsorships, contact Mark Steele at 347-305-1532 or golfclassic@desalesmedia.org.
Clergy Honorees: Hospital Chaplains
The 25th Annual Bishop DiMarzio Golf Classic honored the work and spiritual support of the Diocese of Brooklyn's Hospital Chaplains.
Chaplains like Fr. Francis (pictured) have been providing front line support to thousands of suffering families and connecting them to their loved ones during this crisis in the hospitals and care facilities throughout Brooklyn and Queens.
We honor them for this vital ministry and for their personal courage to risk their health to provide suffering families with comfort and support, and to give the sacraments of Anointing of the Sick and Last Rites to their loved ones. See a list of our 24 hospital chaplains.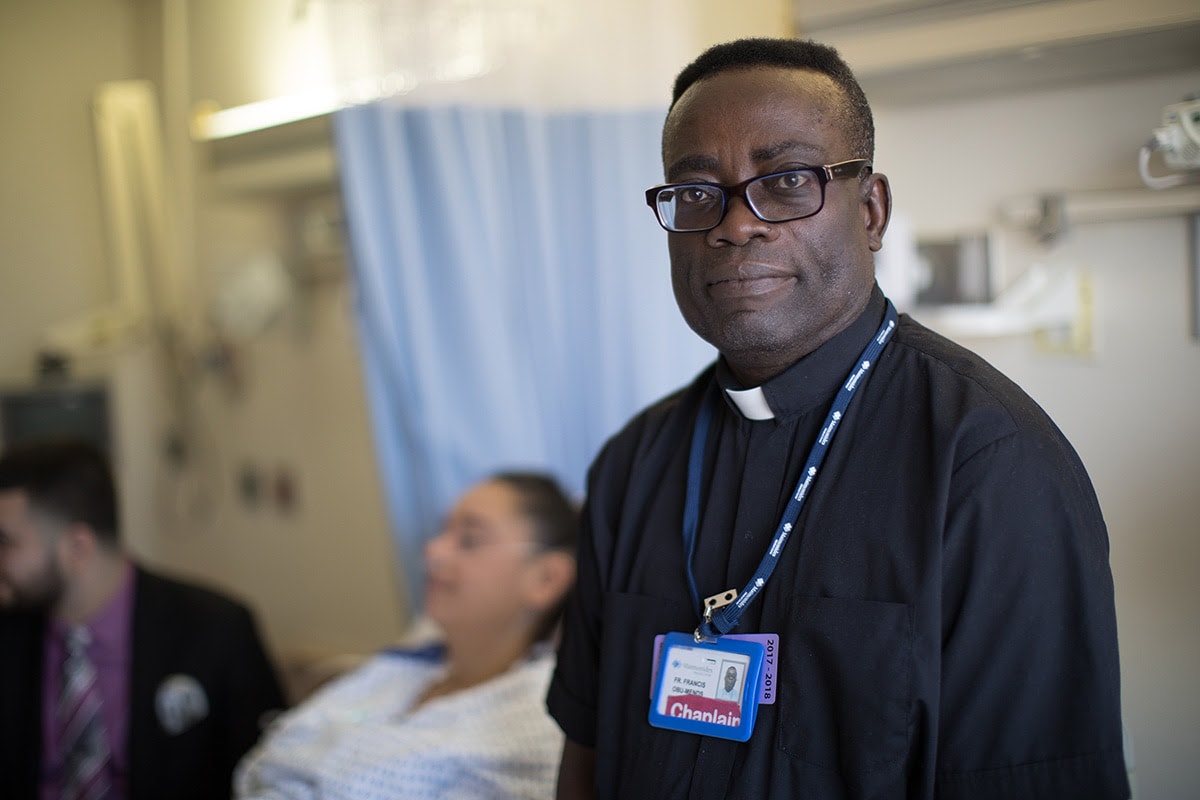 Special Honorees: Vincent LeVien and the Emergency Task Force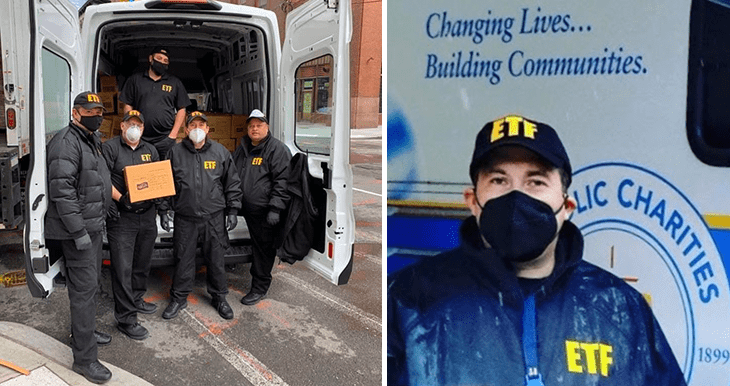 Vincent LeVien is the Director of External Affairs for the DeSales Media. To respond to the COVID-19 pandemic, Mr. LeVien put together a team through DeSales Media, including Dennis Fisin, Robert Lynch, David Morales, Rob Rich, Joseph Vega, and Wilfredo Vega, Jr., to distribute more than 300,000 masks, nearly 100,000 bottles of sanitizer, and some 40,000 pairs of gloves to police departments, fire departments, hospitals, nursing homes, and more.
This team is responsible for facilitating the delivery of over 50,000 pizzas to over 40 hospitals and medical centers, as well as to NYPD police precincts, FDNY stations, food banks, and community organizations throughout the city. The Emergency Task Force coordinated with the Catholic Telemedia Network (CTN) and the Schools Office for the Roman Catholic Diocese of Brooklyn to deliver almost 1,000 iPads to 21 Catholic academies across Brooklyn and Queens.
Introducing: Vincent LeVien, Director of External Affairs for DeSales Media
Vincent LeVien is the Director of External Affairs for DeSales Media, where he handles government and community affairs at the city, state, and federal level. After Hurricane Sandy, Vincent led the diocesan response, helping schools like St. Rose of Lima Catholic Academy in Rockaway to reopen. His lobbying led to millions in FEMA funds for the Diocese.
Mr. LeVien was Lead Advance for four Presidents of the United States and worked as Director of Intergovernmental Affairs for NYS Comptroller DiNapoli. He was Director of the 9/11 Emergency Task Force for NYS Senator Connor.
Vincent is a Knight of the Equestrian Order of the Holy Sepulchre and a Trustee of the Silver Shield Foundation and the NYS Troopers' PBA widows and orphans fund, where he is also on the Board of Directors. He serves on the Boards of the Pave the Way Foundation, Cristo Rey Brooklyn High, the Cathedral Club, and the Federal Enforcement Homeland Security Foundation.
Vincent lives in Valley Stream with his wife Bridget, their children Sophia Rose and Vincent LeVien, Jr., and dog Milo.
Photos From the 2019 Classic