The Diocese of Brooklyn challenged us to plan, produce and promote a campaign that would support Catholics' Lenten journey, in the face of continued social distancing.
Over this 40-Day period, we focused on ensuring: 1) parishioners have a central place to start their journey, 2) parishes have a local resource to link their parish websites to during Lent, and 3) the content showcased our local priests.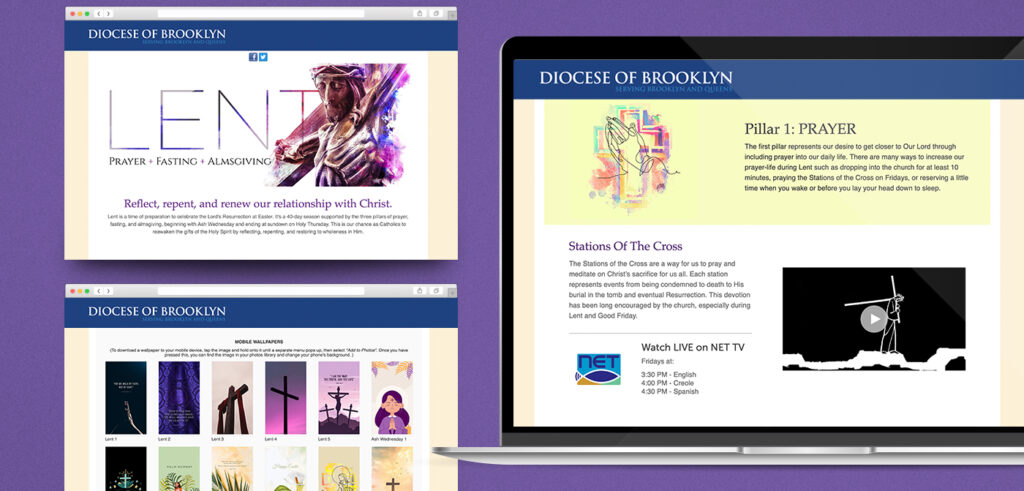 To execute this strategy, we developed an informative and inspirational landing page at dioceseofbrooklyn.org/Lent2021. It included a variety of reflection videos in English and Spanish based on the pillars of Lent, an online Stations of the Cross, pertinent information regarding Diocesan activities, as well as interactive visual filters and wallpapers for people to freely use and share.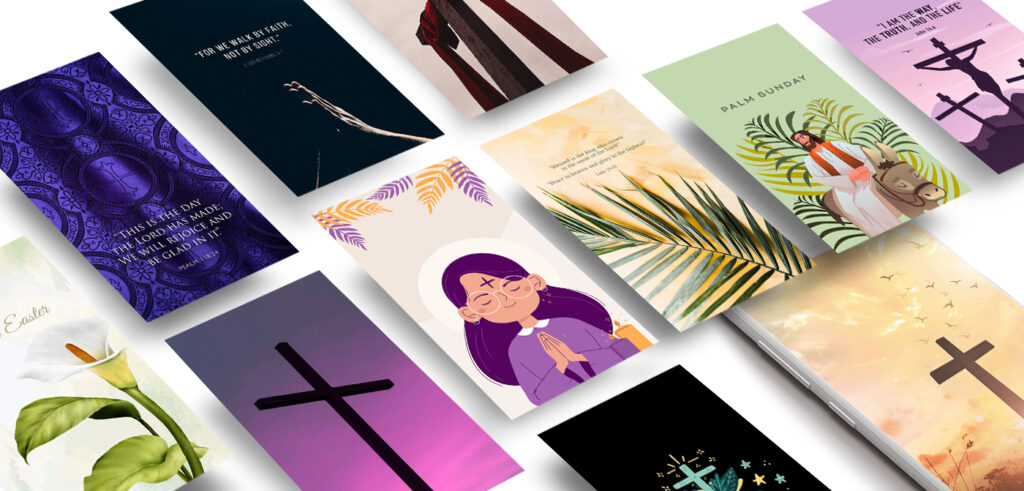 The creative design blended the beauty of Christ's sacrifice with the joy of his resurrection.
To promote the resources, we used a combination of traditional advertising in The Tablet, and digital marketing through paid and organic social media posts, web advertising and email.