The challenge for Catholic high schools is to reach young, less religious and mixed religion parents, and convince them of the benefits of Catholic faith-based education, in an environment of lower church attendance and rising costs.
DeSales' digital campaign on behalf of the Catholic high schools of the Diocese of Brooklyn targeted parents with children aged 11-13. We showed them alumni success stories, interactive infographics supporting academic success and opportunity, as well as videos from 8th graders who just completed the school selection process to encourage parents to attend our Catholic High School Expo and learn more.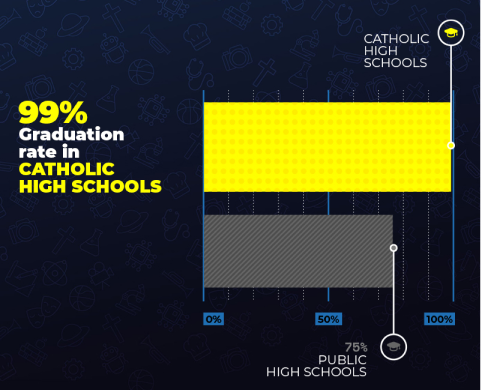 You can visit the landing page and see the interactive infographics at https://www.catholichighschoolsbq.org/.